Academic Approaches to Clinical Practice
Mayo Clinic Academic Solutions helps healthcare organizations and academic institutions from around the globe transform the way they educate, train, and deliver medical care. Our team of experts offer medical education insights, best practices, resources and custom-built education solutions and strategies for domestic and international healthcare institutions, medical academic centers, and academic centers.
---
Services

Visitors participate in customized clinical observation and networking experiences at Mayo Clinic. Opportunities are designed based on visitor interests and learning objectives. The Mayo Clinic team will work with your institution to establish clinical opportunities that will increase the level of knowledge and understanding of the Mayo Clinic Model of Care in desired specialty areas.
Speciality areas currently available include:
Proton Beam
Cerebrovascular
Learn more about this opportunity today!

HABIT HEALTHY ACTION TO BENEFIT INDEPENDENCE & THINKING® is a 10-day (50 hour) multi-component program offered to individuals living with mild cognitive impairment. Participants are required to have a support partner, who will be included in the program. The program builds on existing strengths and recognizes that procedural memory, otherwise known as 'habit memory,' can be utilized to promote the highest level of function and independence.
To successfully implement the HABIT™ program within an institution takes careful planning. The Mayo Clinic Academic Solutions and the Mayo Clinic HABIT™ team can provide targeted and tailored support to plan, develop and implement a HABIT™ program within your organization.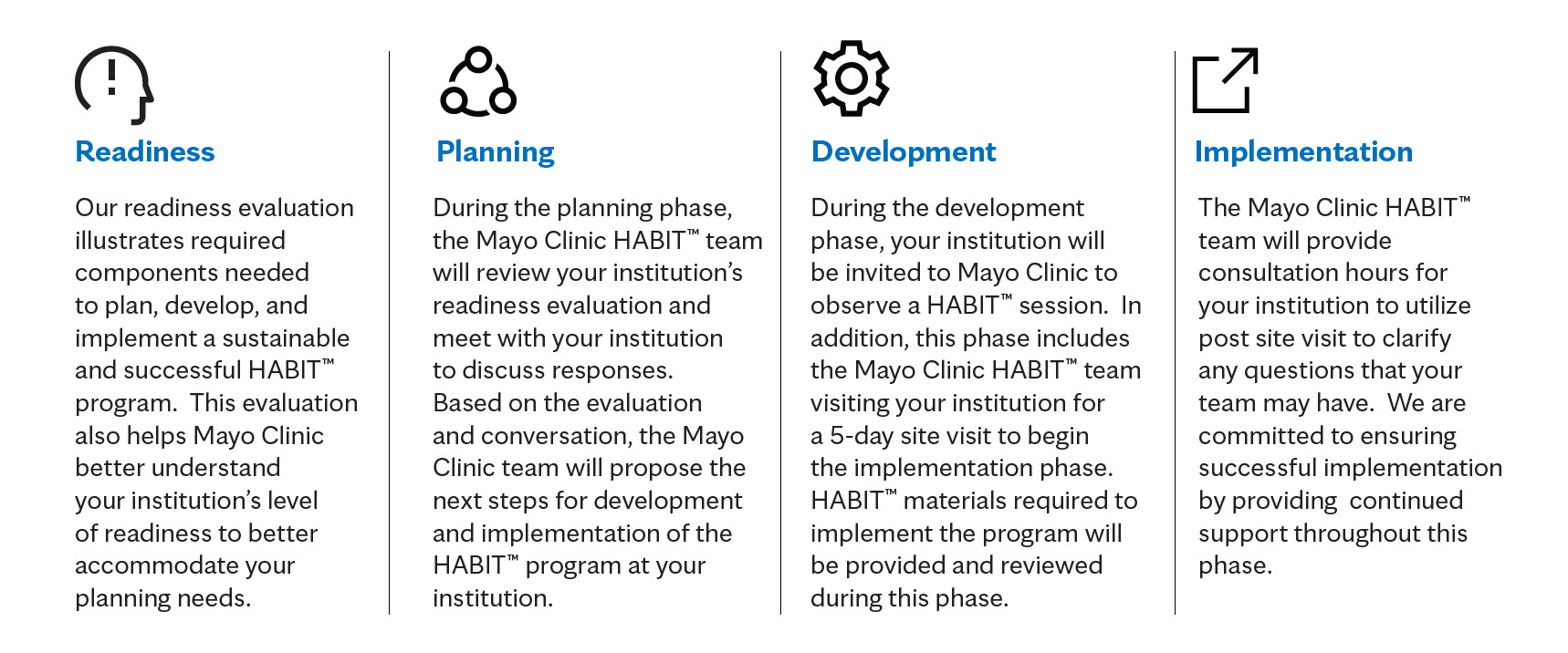 Learn more about the clinical HABIT™ program here.
Contact us today to get help implementing HABIT™ program at your institution!

Program Overview
Mayo Clinic Florida is the site of a comprehensive pain rehabilitation center (PRC). This program that focuses on increasing functional independence and improving quality of life using behavioral and rehabilitation strategies. PRC targets physical deconditioning, emotional distress, behavioral dysregulation and chemical health. With advances in our understanding of the role of the central nervous system, specifically Central Sensitization, the PRC has expanded the breadth of patient populations treated. We address the needs of a diverse group of patients including traditional chronic pain patients, as well as patients with dysautonomias, functional neurologic disorders, digestive disorders, chronic fatigue and hypermobility.
Personalized Learning and Consulting Packages
The PRC team offers personalized learning and consulting packages to help institutions implement a pain rehabilitation center. Mayo Clinic will provide a team of experts to help institutions understand the current state of their organization and recommend best practices that should be pursued to build or restructure an effective pain rehabilitation program. The three programs build upon one another and each add an additional layer of support.
Tier 1: Current State Assessment

The first package includes an informative session with Mayo Clinic Pain Rehabilitation Center experts to answer questions and discuss the current state of an institutions program. The Mayo Clinic team will provide a customized report identifying recommendations and next steps for program development or restructuring of a current pain rehabilitation program.

Tier 2: Current State Assessment and Site Visit

The second package includes the current state assessment of Tier 1 along with an on-site visit to the Mayo Clinic's Jacksonville campus. The visit will include rotations to observe and assess workflows, facilities, resources and operational structure. Visit will include consultation time with revenue analysts, the physician chair, clinical staff and the operations administrator. Digital content may also be licensed as appropriate.

Tier 3: Current State Assessment, Site Visit and Implementation Support

Besides the benefits of Tiers 1 and 2, this tier incorporates outstanding implementation support including a pre and post implementation site visit along with patient acquisition strategic planning, digital content licensing and ongoing consultation services.
Learn more about the Pain Rehabilitation Program at Mayo Clinic.
Contact us today to get help implementing a pain rehabilitation program at your institution!
---
In the Mayo Spirit of 'the needs of the patient's come first', I am committed to facilitating the development of excellent clinical programs. The field of pain rehabilitation has been under utilized and many institutions would benefit from this practice. These programs facilitate well-being, health and decreased utilization of the healthcare system.
Christopher Sletten, Ph.D., L.P.
Clinical Director, Mayo Clinic Rehabilitation Center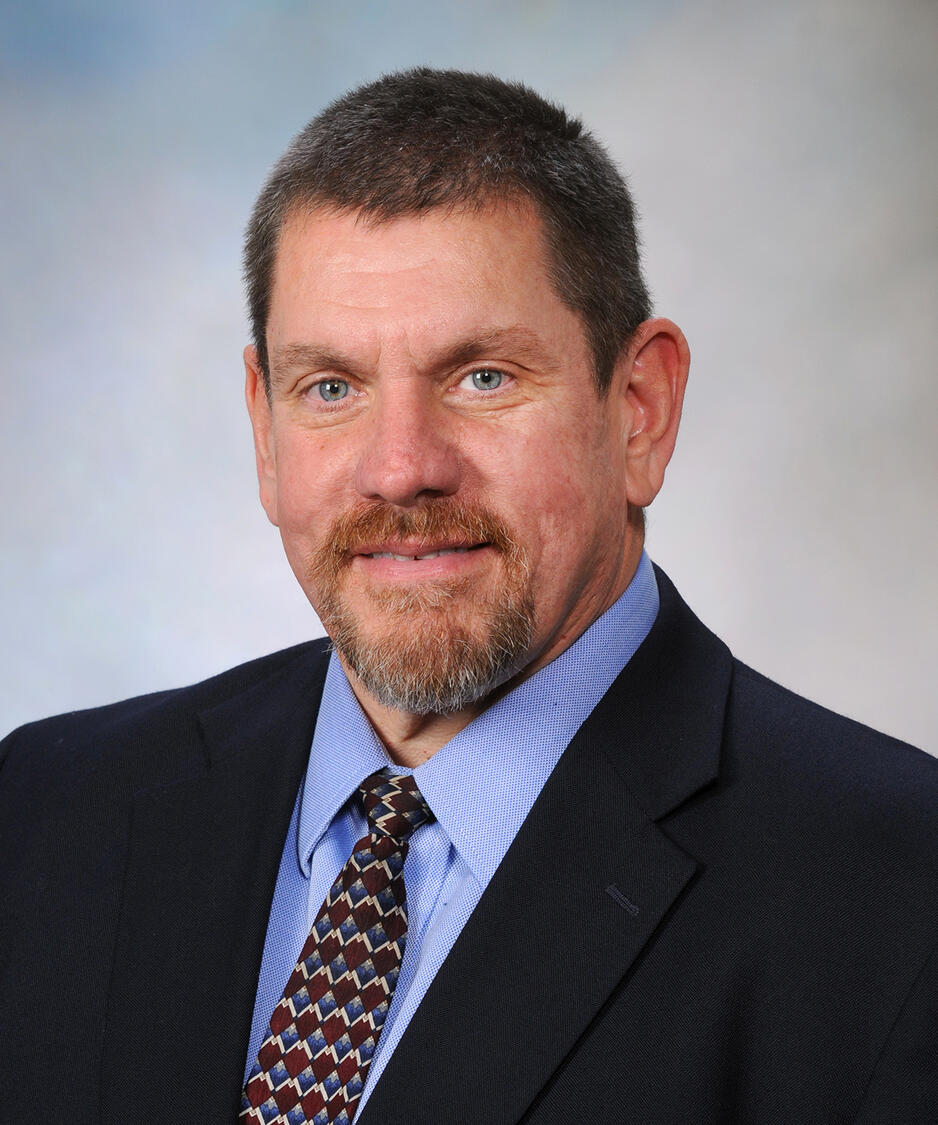 ---
The Impact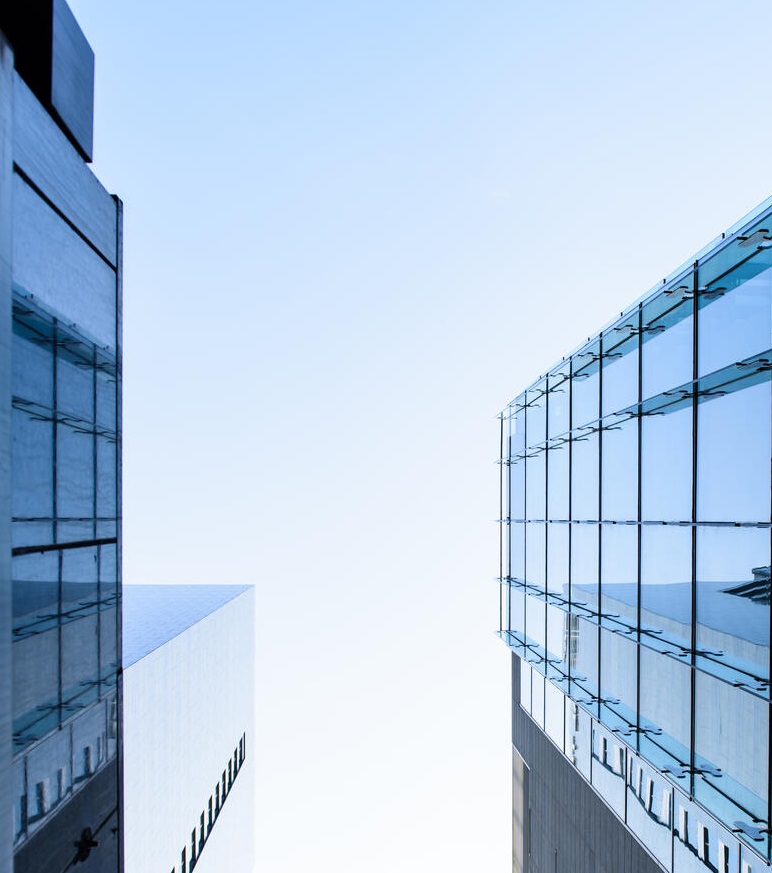 Case study: Personalized Learning Program
An International University wished to establish an academic collaboration to allow faculty members and medical students from the University to participate in professional and educational opportunities.
Challenge: Difficulty obtaining targeted and personalized learning programs for medical students and faculty members within their region.
Solution: A memorandum of understanding was signed between the University and Mayo Clinic allowing a maximum of four medical students and four faculty members to participate in programs on an annual basis.
Impact:The Personal Learning Program (PLP) provided one on one learning experiences for faculty and students enhancing their vision to be a global hub for innovative and integrated healthcare education and research.
---
Other Services