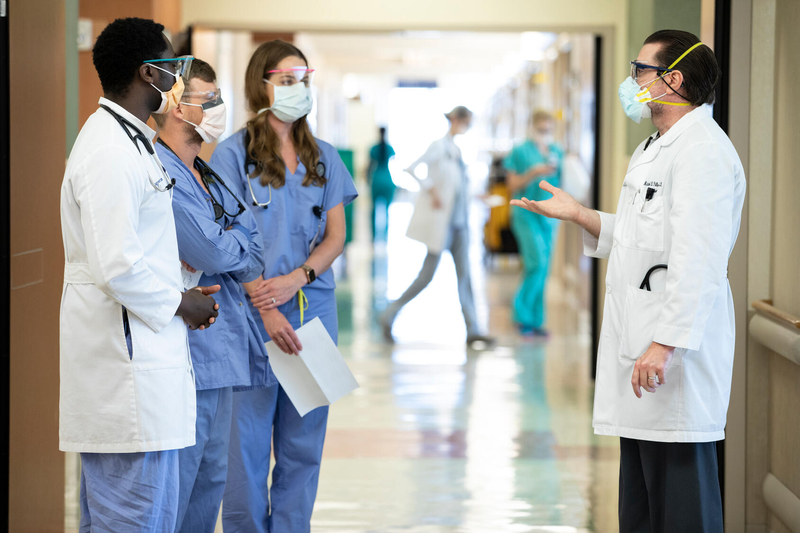 Quality 101: Staff & Occupational Safety
Dates
8/14/2023 - 8/14/2026
Duration
Less than one hour
Mayo Clinic's 150 year commitment to excellence has earned us more top rankings for high-quality patient care than any other healthcare organization. Quality 101: Staff & Occupational Safety provides a unique opportunity to learn from quality experts at Mayo Clinic who have an unwavering drive to create better, safer medical care and experiences.
Summary
Safety is crucial for being trusted by our patients. At the same time, healthcare is among the most dangerous professions for those who work in this setting. While tradition and the professional virtue of self-sacrifice have contributed to the historic acceptance of less-than-optimal protection for healthcare workers, the mindset has shifted since the COVID-19 pandemic, resulting in calls for better protection of healthcare workers. Quality 101: Staff & Occupational Safety offers a high-level overview of staff safety and the safety management system framework at Mayo Clinic.
Learning Objectives
After completing the course, learners will be able to:
Recall why managing staff safety within a structured system is important
Identify the elements of Mayo Clinic's Safety Management System
The Quality 101: Staff & Occupational Safety online self-paced course contains videos and can be completed in approximately thirty minutes.
You will hear from experts from the healthcare leader in quality, safety and experience, about:
Why staff safety is important
Risks faced by healthcare workers
Culture and tradition related to staff safety in healthcare
How Mayo Clinic began its improvement plan
Elements of Mayo Clinic's Safety Management System
Technical Requirements
Computer with internet access
Speaker or headset
Web browser
This course is designed for healthcare executives, administrators, quality and patient safety leaders and staff, physician leaders, and any individuals involved in or overseeing patient safety in a healthcare setting.
Sean C. Dowdy, M.D., FACS, FACOG

Dr. Sean Dowdy is a consultant in the Division of Gynecologic Oncology, Department of Obstetrics and Gynecology, with a joint appointment in the Department of Surgery at Mayo Clinic. He serves as Chief Value Officer of Mayo Clinic and is the Robert D. and Patricia E. Kern Associate Dean for Practice Transformation. He holds the academic rank of Professor of Obstetrics and Gynecology, Mayo Clinic College of Medicine and Science.

Casey M. Clements, M.D., Ph.D.

Dr. Casey Clements is an emergency physician by training who serves as the Staff Safety officer for Mayo Clinic. Dr. Clements leads the Environmental Health and Safety committees, both locally and at the enterprise level.

Lucas Digman, M.S., CSP

Lucas Digman is program manager for staff safety at Mayo Clinic and has worked in occupational safety in healthcare since 2008. He is a Certified Safety Professional with a master's degree in Risk Control from the University of Wisconsin – Stout. As an internal consultant at Mayo Clinic, Lucas has driven system-focused safety improvements across the wide range of work environments found in an academic medical center. His current emphasis is on the systems and processes that keep Mayo Clinic's safety management engine running, as well as driving continuous improvement and standardization efforts for staff safety across the organization.