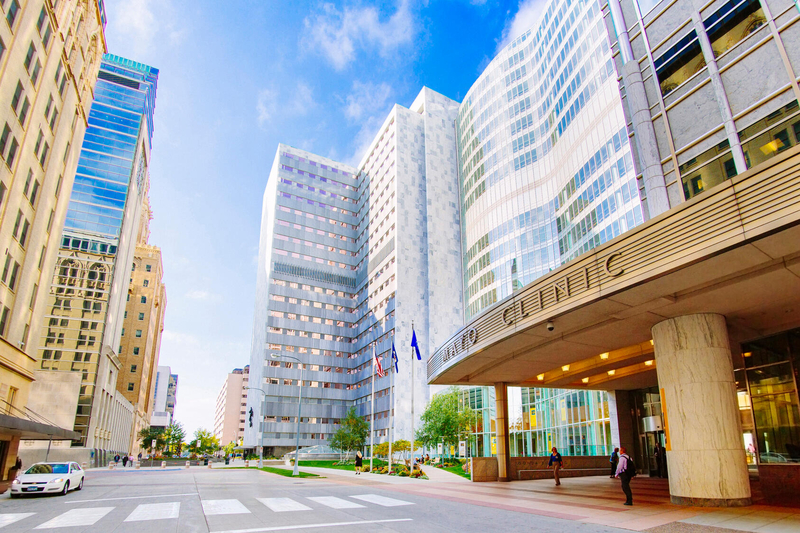 Quality 101
Duration
Less than one hour
Mayo Clinic's 150 year commitment to excellence has earned us more top rankings for high-quality patient care than any other healthcare organization. Quality 101 provides a unique opportunity to learn from quality experts at Mayo Clinic who have an unwavering drive to create better, safer medical care and experiences for the patients we serve.
Summary
Most people drawn to healthcare come to work every day with a desire to deliver the highest quality care and improve the health of the people that they serve. Consider these questions: How do you know if the care provided in your facility produces exceptional quality outcomes? How do you know if the care is safe for patients and your coworkers? How do you know if the care provided produces a good experience for your patients? The Quality 101 course offers insights into understanding the key attributes of the Mayo Clinic Value Equation and Quality System Framework in ongoing efforts to provide the best outcomes and deliver an unparalleled experience.
Learning Objectives
After completing the course, learners will be able to:
List the components of high-quality healthcare.
Recognize Mayo Clinic values and key phases of its historical quality program journey.
Identify key attributes to the Mayo Clinic value equation and system framework approach to quality.
Recall how Mayo Clinic Quality is organizationally structured to deliver on our promise to our patients.
Learners who successfully complete the course requirements will earn a certificate of completion.
The Quality 101 online self-paced course contains videos and can be completed in approximately thirty minutes.
You will hear from experts from the healthcare leader in quality, safety and experience, about:
What "quality" means
How to know if care in your facility produces exceptional quality outcomes
Key attributes of the Mayo Clinic Value Equation and System Framework approach to quality
And more!
Technical Requirements
Computer with internet access
Web browser
Speaker or headset
This course is designed for healthcare executives, administrators, quality leaders and staff, physician leaders, and any individuals involved in or overseeing quality, safety and experience in a healthcare setting.
Sean C. Dowdy, M.D., FACS, FACOG

Dr. Sean Dowdy is a consultant in the Division of Gynecologic Oncology, Department of Obstetrics and Gynecology, with a joint appointment in the Department of Surgery at Mayo Clinic. He serves as Chief Value Officer of Mayo Clinic and is the Robert D. and Patricia E. Kern Associate Dean for Practice Transformation. He holds the academic rank of Professor of Obstetrics and Gynecology, Mayo Clinic College of Medicine and Science.

Timothy I. Morgenthaler, M.D.

Dr. Morgenthaler is a Professor of Medicine and a Consultant in the Division of Pulmonary, Critical Care, and Sleep Medicine. He serves as the Director of the Center for Sleep Medicine and Vice-Chair for Innovation in that division. For the Mayo Clinic enterprise, he serves as a Vice-Chair for Quality, providing leadership to the Global Quality Consulting team. Dr. Morgenthaler has dedicated his energies to clinical care, research, and education. He is a recipient of many Excellence in Teaching awards and has mentored over 30 developing staff members.

Timothy J. Brennan, M.B.A.

Timothy (Tim) J. Brennan is an Instructor of Health Care Systems Engineering in the Mayo Clinic College of Medicine and Science. With over 20 years' experience in the financial services and healthcare sectors, he formerly managed Mayo Clinic's enterprise strategic & operating plan within the Department of Strategy and was Mayo Clinic's enterprise Administrator for Quality Data & Analytics. Currently, Mr. Brennan is the Operations Administrator leading Mayo Clinic's Quality International & Global Consulting.