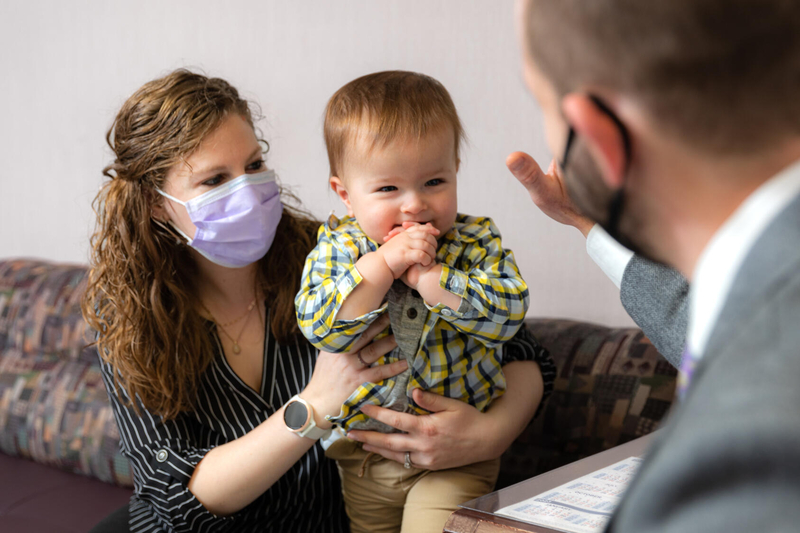 Quality 101: Patient Experience
Duration
Less than one hour
Mayo Clinic's 150 year commitment to excellence has earned us more top rankings for high-quality patient care than any other healthcare organization. Quality 101: Patient Experience provides a unique opportunity to learn from quality experts at Mayo Clinic who have an unwavering drive to create better, safer medical care and experiences for the patients we serve.
Summary
Quality 101: Patient Experience explores the evolution and elements of the Mayo Clinic Experience, resulting in a strategy that empowers front line staff to create extraordinary experiences for patients, visitors and each other. Learn insights into the latest experience strategies, structure and programs deployed across Mayo Clinic and hear patient stories that highlight exceptional healthcare experiences.
Learning Objectives
After completing the course, learners will be able to:
Recognize the importance of promises in delivering exceptional patient experience.
Recognize how Mayo Clinic's understanding of patient experience has evolved.
Identify functions of the teams within Mayo Clinic's experience structure.
Learners who successfully complete the course requirements will earn a certificate of completion.
The Quality 101: Patient Experience online self-paced course contains videos and can be completed in approximately thirty minutes.
You will hear from experts from the healthcare leader in quality, safety and experience, about:
The history of Quality-related efforts at Mayo Clinic.
The importance of making, keeping, and enabling promises to be kept for an exceptional patient experience.
The organizational structure of quality and patient experience at Mayo Clinic.
And more!
Technical Requirements
Computer with internet access
Speaker or headset
Web browser
This course is designed for healthcare executives, administrators, quality and patient experience leaders and staff, physician leaders, and any individuals involved in or overseeing patient experience in a healthcare setting.
Sean C. Dowdy, M.D., FACS, FACOG

Dr. Sean Dowdy is a consultant in the Division of Gynecologic Oncology, Department of Obstetrics and Gynecology, with a joint appointment in the Department of Surgery at Mayo Clinic. He serves as Chief Value Officer of Mayo Clinic and is the Robert D. and Patricia E. Kern Associate Dean for Practice Transformation. He holds the academic rank of Professor of Obstetrics and Gynecology, Mayo Clinic College of Medicine and Science.

Thomas (Tripp) J. Welch

Tripp Welch a Vice Chair in Quality Management Services, charged with overseeing the Office of Patient Experience and Customer Relationship Management. The office of Patient Experience is a combination of business units and activities intended to unify, coordinate, and elevate an unparalleled patient experience, with an employee driven, patient centered strategy that begins the moment the patient chooses. It has a clear goal; to consistently deliver an extraordinary human experience.