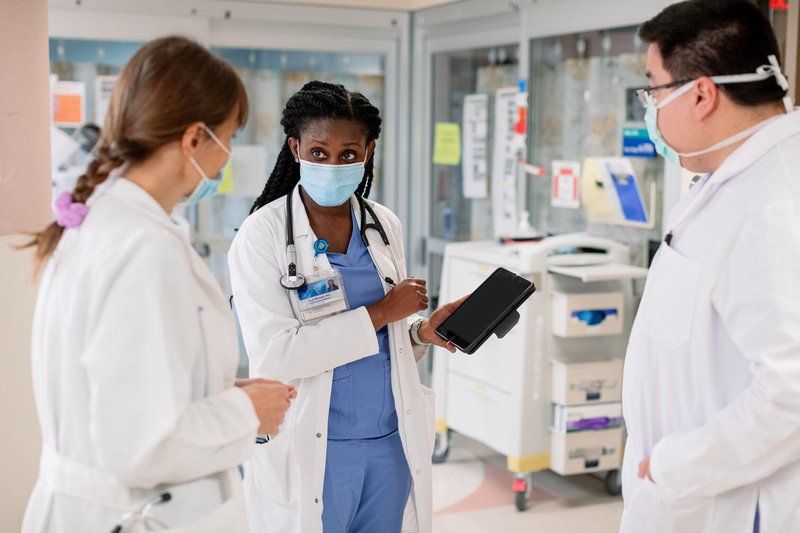 Quality 101: Patient Safety
Duration
Less than one hour
Mayo Clinic's 150 year commitment to excellence has earned us more top rankings for high-quality patient care than any other healthcare organization. Quality 101: Patient Safety provides a unique opportunity to learn from quality experts at Mayo Clinic who have an unwavering drive to create better, safer medical care and experiences for the patients we serve.
Summary
Quality 101: Patient Safety emphasizes the importance of intentional design and consistent implementation in ensuring patient safety within healthcare systems. The course examines the key elements of an effective patient safety system, with a particular focus on culture, strategy, system design, and leadership attitudes and practices. Learners will gain insights from esteemed Quality experts committed to enhancing medical care and patient experiences.
Learning Objectives
After completing the course, learners will be able to:
Recognize components of the Mayo Clinic Quality organizational structure
Differentiate between a culture of safety and a culture of fear
Recall the five safe behaviors that contribute to a culture of safety
Identify opportunities presented by utilizing a patient safety event reporting system
Recognize how a patient safety dashboard offers transparency to frontline providers
Learners who successfully complete the course requirements will earn a certificate of completion.
You will hear from experts from the healthcare leader in quality, safety and experience, about:
How errors occur and how they are categorized
Psychological safety and the five safe behaviors
Voluntary event reporting systems
Mayo Clinic's safety event review process
And more!
Technical Requirements
Computer with internet access
Web browser
Speaker or headset
This course is designed for healthcare executives, administrators, quality and patient safety leaders and staff, physician leaders, and any individuals involved in or overseeing patient safety in a healthcare setting.
Sean C. Dowdy, M.D., FACS, FACOG

Dr. Sean Dowdy is a consultant in the Division of Gynecologic Oncology, Department of Obstetrics and Gynecology, with a joint appointment in the Department of Surgery at Mayo Clinic. He serves as Chief Value Officer of Mayo Clinic and is the Robert D. and Patricia E. Kern Associate Dean for Practice Transformation. He holds the academic rank of Professor of Obstetrics and Gynecology, Mayo Clinic College of Medicine and Science.

Kannan Ramar, M.B.B.S., M.D.

Dr. Kannan Ramar is the Chief Patient Safety Officer for Mayo Clinic and serves as the Assistant Dean for Clinical Learning Environment Optimization at the Mayo Clinic School of Graduate Medical Education (MCSGME). He is a Professor of Medicine in the division of Pulmonary and Critical Care Medicine (PCCM), Mayo Clinic, Rochester, MN. He serves as the chair of Mayo Clinic Patient Safety Subcommittee, serves on the Graduate Medical Education Committee, the Mayo Clinic Proceedings Editorial Board, and on the board of directors of the AASM, APSS, AASM Foundation, American Board of Sleep Medicine, and the Minnesota Alliance for Patient Safety (MAPS).